Welcome to Cross J Critters 

also 

Rockin C Hangin W Cattle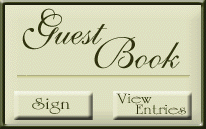 Let me introduce myself to you! My name is Cindy I am the mother of 2 grown children. Now I am "mom" to a whole lot of dogs and cattle and a few other critters! I've been raising dogs and equine since childhood. 

  I've had a wide variety of other critters as well in my lifetime.  Animals have been in my life since I was old enough to care for them myself. My kids grew up with all kinds of animals in their lives as well. 

  My "critters" have now become my mid-life lively hood!

  I discovered the world of medic-alert service animals. The Pomeranian is a natural for the job. (I no longer raise Poms but my friend has taken the reins on what I started) I began researching breeds of dogs for a second breed that met my requirements as a medic-alert service dog, and found the Miniature Australian Shepherd  to be perfect for the job! 

  I've recently added Corgis, and in turn Auggies and soon Cowboy Corgis  (Corgi/Heeler crosses)

My barnyard consists of a few Jersey and Jersey Shorthorn cross milk cows. I raise bottle calves and American Guinea hogs with the milk from them, I also have a small herd of heifers and cows used as Wagyu embryo recipients. Those that don't carry an embryo are bred to a Wagyu bull for F1 Wagyu calves. This is a new project so I have a limited number of available cattle to purchase. My pigs are raised on milk, hay, spent brewers grain and gleaned produce.

  So grab a soda or cup of coffee and sit and browse a spell. If you would like more information of any of my critters or see "someone" you would like to know more about or would like to purchase one of my "For Sale" critters, just drop me a line.

Look for the link to contact me on each page

​I firmly believe in the healing power of critters! I've experienced it, and I have seen it first hand in others! Tell me your story!


Cross J Critters has a new Permanent home in the Treasure Valley!