Welcome to Cross J Critters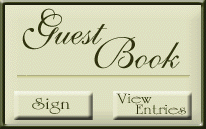 Let me introduce myself to you! My name is Cindy I am the mother of 2 grown children. Now I am "mom" to a whole lot of dogs and equine! I've been raising dogs and equine since childhood. 

  I've had a wide variety of other critters as well in my lifetime.  My horses and other equine have been in my life since I was old enough to care for them myself. My kids grew up with all kinds of animals in their lives as well. 

  My "critters" have now become my mid-life lively hood!

  My poms were chosen as a breed to raise for fun, have been a joy since 1992. Recently (2006) I discovered the world of medic-alert service animals. The Pomeranian is a natural for the job. I began researching breeds of dogs for a second breed that met my requirements as a medic-alert service dog, and found the Miniature Australian Shepherd (in 2007) to be perfect for the job! 

  My horses and mules have been bred for family friendliness, novice to pro have all enjoyed what I produce. I don't ride much myself anymore but I still know what a good horse should be! Of course the minis are just plain fun!

  So grab a soda or cup of coffee and sit and browse a spell. If you would like more information of any of my critters or see "someone" you would like to know more about or would like to purchase one of my "For Sale" critters, just drop me a line. 

This is my best equine friend. He turns 30 on May 16, 2010. I've had him since he was 1 1/2 years old! Click on the picture for a video of his "universal equine birthday" video. Taken 1/1/2010

For information regarding Companion, Service, Medic-Alert Animal training, please click here to visit  a great site. You may find a similar program in your area if you don't live in the Treasure Valley of Idaho and Oregon. My son, a disabled vet, went through "Companion Training of Boise"  with his dog "Gretchen"
Jonny at the age of 30! May 16, 2010

May 16, 1980 - December 31, 2011 

I'll miss you my friend!


Cross J Critters has a new Permanent home in the Treasure Valley!